International Moves in Ocean Park, Washington
Whether you're moving across the pond or across the globe, the experienced international movers in Ocean Park, Washington at City Transfer Company will get you there. Our worldwide staff is knowledgeable in regional customs and regulations and will ensure that your international move is a stress-free one. If you are moving overseas, call City Transfer Company for professional international moving services Ocean Park customers have counted on since 1996.
---
Call for a FREE Quote
---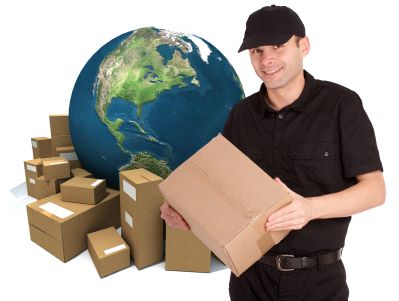 International Movers Ocean Park Trusts
From Ocean Park to any other continent, City Transfer Company's professional international moving staff will handle all the moving details so you can focus on your new life:
Antarctica is the least populated continent. Chances are, unless you're a scientist, you're not going there.
Africa is the second least populated continent but the second largest one.
Asia is the largest and most populated continent.
Australia, includes the Australian mainland, New Guinea, Tasmania, and Seram
Europe is the second most densely populated continent.
North America, includes Canada, the United States, and Latin America.
South America lies mostly in the southern hemisphere. It is home to the Andes Mountains, the world's second-longest river (Amazon River), the world's largest tropical rain forest, the world's southernmost city, and the world's highest waterfall.
Call City Transfer Company, Ocean Park's Global Moving Professionals: (503) 468-5540
Whether you're move is for personal reasons, a corporate relocation, or a government or military assignment, the Ocean Park international move specialists at City Transfer Company will handle all aspects of your move so you can focus on your new life. We have representatives on every continent who are experienced with handling regional regulations. We'll cut through the red tape for you. City Transfer Company has been moving Ocean Park, Washington customers across the globe for 26 years.
International moving services provided by City Transfer Company:
City Transfer Company comes to your Ocean Park home and packages your furniture and belongings with protective bubble wrap and quilted padding.
We ensure your belongings arrive damage-free.
We insure all high-end furniture and valuables.
We guide you every step of the way to make sure your move is stress free.
City Transfer Company's international moving experts have been serving Ocean Park residents for 26 years.
---
Call for FREE International Moves Quote
---
WHAT CUSTOMERS ARE SAYING:
5★★★★★ - "Friendly staff!"

Julie S., Moving Services in Ocean Park, WA

2020-02-26

5★★★★★ - "Robert and Tom were on time, courteous, and efficient. They were very careful with our furniture. We would definitely call them again."

Sheila Roley in Astoria, OR

2022-08-24

5★★★★★ - "Moved a beloved ridiculous piece of fragile furniture and was able to put it in the very complicated, difficult place where I wanted it. On a hot day. And were cheerful and professional the entire time. Wonderful experience."

Heidi in Astoria, OR

2022-07-26

5★★★★★ - "great to work with."

Anonymous in Gearhart, OR

2022-07-18

5★★★★★ - "Johnny and Tommy were FANTASTIC! They treated my belongings with so much care plus were so friendly and hardworking! Great job and great company. Trish was extremely helpful too!"

Ann in Long Beach, WA

2022-04-18

5★★★★★ - "Movers were excellent, on time, professional and fast. Dispatch was also great. Highly recommend."

Dave. Boyer

2022-04-04

5★★★★★ - "Excellent experience"

Lexi

2021-07-05

5★★★★★ - "From the outset - Trish in the office and the guys, John and Tom, this was a first-class experience. Communication was professional, courteous, and timely. Tom and John know their stuff. They were on time, pleasant, mapped out the move, and protected all my items - treated everything including me and my pup with respect. Best moving experience ever - and I have had a few! Highly recommend."

Susan

2021-05-07

5★★★★★ - "You are awesome. Thank you for the excellent service. We have moved with you several times, and will not use anyone else."

Jo watts

2021-01-04

5★★★★★ - "Two man team worked quickly and carefully. Very courteous and respectful."

D. Stout, PMHNP in Astoria, OR

2020-12-31

5★★★★★ - "The whole crew was efficient, friendly, professional and showed through their actions that they truly cared about our belongings. Thank you."

Allister Dallas in Longview, WA

2020-12-10

5★★★★★ - "Best moving crew yet. After 2 months of delays with another moving company that forced us to cancel the contract and have it reissued, City Transfer Company picked up our stuff and got it to us swiftly and all intact. Thank you, guys!"

Shawna Worley

2020-09-17

5★★★★★ - "Great"

Anonymous

2020-08-03

5★★★★★ - "Mike and his team were communicative, professional, timely, and detail oriented. We couldn't ask for more and are pleased to know our move is in their hands."

Dan C

2020-03-23

5★★★★★ - "Top-notch service! Mike and crew are awesome and definitely would recommend City Transfer Company to families and friends!"

Anonymous

2020-03-10

5★★★★★ - "Mike and his crew were punctual for the times agreed upon to begin the process. Once on the job site, these guys got straight to work: Introducing themselves, prepping the house with protective equipment for the preservation of the house, walking through to ensure clear/concise understanding of what stayed/packed, and personable throughout the entire process. These men were extremely professional and careful packaging of our household goods and loading into the truck. The crew was mindful, courteous, and patient with our family during their time at our house with a new baby and puppy on top of packaging our home.
We will by name request this company for our future moves!
10/10 would recommend this great crew and company in the future."

Joshua Yost

2020-03-09

5★★★★★ - "Very nice."

Debi B., Local Moves in Astoria, OR

2020-02-26

5★★★★★ - "Great customer service, very quick and careful and very satisfied with the service I received!"

Daniel, Moving Services in Naselle, WA

2020-02-24

5★★★★★ - "Very professional, thorough, and friendly. Great service!"

Pete W., Moving Services in Long Beach, WA

2020-02-17

5★★★★★ - "These folks are awesome. From start to finish, they made an awesome showing for us. We had some inconvenience at first finding a mover, however, once we associated with City Transfer, they were at our home the following day giving us an appraisal. The move itself went faultlessly. The cost was to a great degree reasonable. We couldn't be more satisfied."

Rick L., Local Moves in Seaside, OR

2020-01-27

5★★★★★ - "Amazing, wonderful, efficient, hire these guys..........I have three times and each time is better."

Benjamin K., Local Moves in Hammond, OR

2020-01-27

5★★★★★ - "Roberto came to pack up our house for a PCS move and was absolutely wonderful to work with and did an amazing job. Don't know about anyone else who works for this company but I would recommend him any day."

Jade S., Long Distance Moves in Warrenton, OR

2020-01-27

5★★★★★ - "Building materials - lots of plywood, 2x 6's, 12 to 20 feet long. Up 32 concrete steps. Bob and James worked steadily for an hour and a half.
Those stairs are killers. They stacked it where we wanted it to go.
Excellent work, excellent attitude. Also Danielle on the phone was great and reassuring. "We can move anything." I will use them again."

Elaine S., Local Moves in Astoria, OR

2020-01-27
---
Call for FREE International Moves Quote
---